Pulitzer Boutique
DOUXE created custom-made bedding for Hotel Pulitzer Amsterdam that matched the hotel's requirements to provide the highest possible comfort.
DOUXE Hotel Luxury was invited to brainstorm on the question 'How can we make true ambassadors of our beloved guests? The guests of the Pulitzer Hotel Amsterdam love the hotel. Indeed, they would love to take a piece of the hotel home with them. The question was; how can we integrate Pulitzer Hotel more into our guests' daily lives?
An extension of the customer journey was the answer. With the DOUXE Hotel Retail service, Hotel Pulitzer Amsterdam can offer its guests the opportunity to purchase their most loved items from the hotel for home use. On the DOUXE webshop, there is a dedicated Pulitzer shop-in-shop where customers can shop a unique collection of Pulitzer bedding, bath towels and even the complete Pulitzer Hotel bed. DOUXE handled the complete customer journey from purchase to delivery. The Pulitzer bedding collection was developed by DOUXE including customised branded packaging. The products can be ordered via the Pulitzer Home Shop and DOUXE takes care of production, storage and delivery with a five-star customer service team.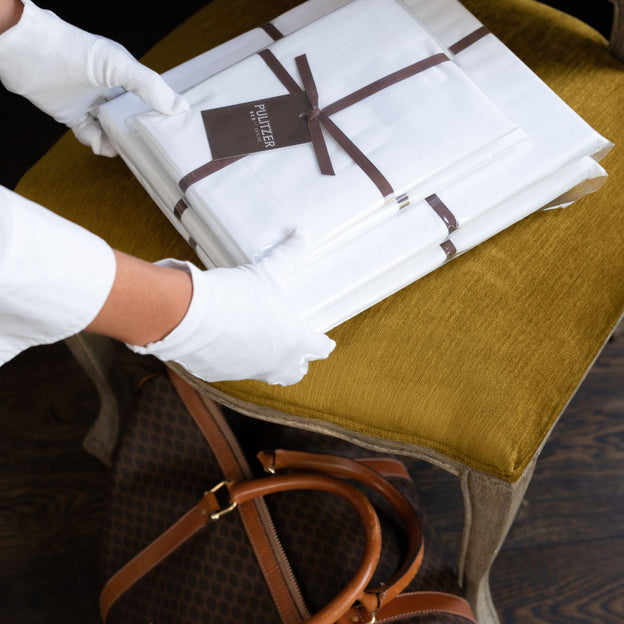 Pulitzer Duvet cover set | Egyptian Cotton | Satin 400TC White