Hotel Retail Services
Guests that stay at your hotel will love it. They want to pack it up and take it home. Bathrobe and bath slippers are hot items that are taken and kept as souvenirs. But it goes as far as guests requesting to take home the fragrance sticks in the lobby, the pillow and even the mattress. Aiming to recreate their stay in their favorite hotel at home. Where hoteliers would charge guests for lost items in the past, they now see the PR perks & marketing potential of guests taking home memorabilia. We believe it is crucial to prolong the customer journey, but we also understand that this is not your core business…
This is where DOUXE comes in. We will take the complete process out of your hands. From development of the products, packaging, customer service and shipping. We can develop and host the webshop in addition to your own. DOUXE also advises on the right marketing activities. All this with the aim of increasing guest satisfaction.
Pulitzer Amsterdam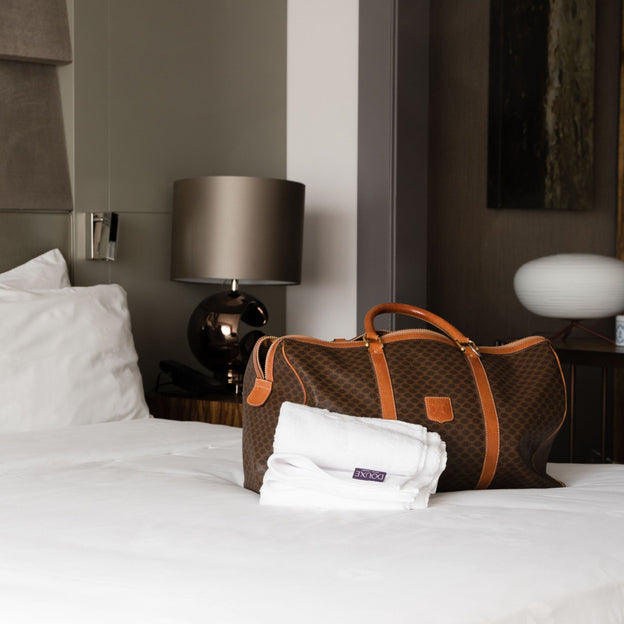 Okura Amsterdam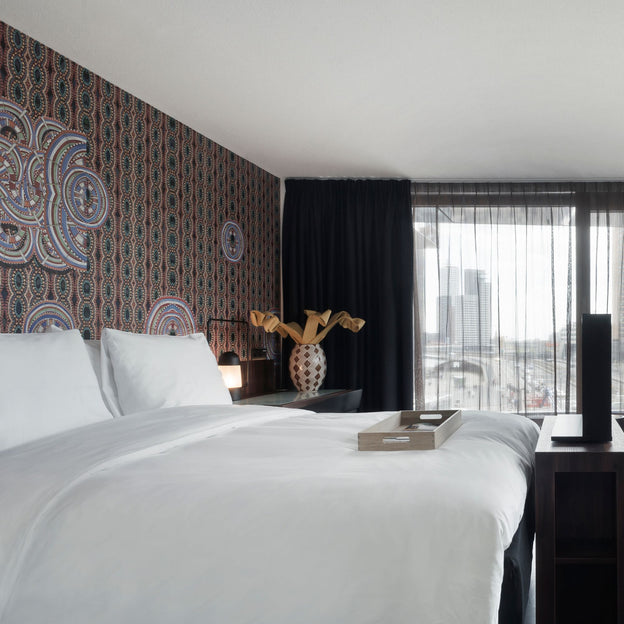 Mainport Rotterdam
Loyalty
The Hotel Retail program by DOUXE Hotel Luxury offers the unique possibility to prolong the guest journey and build the awareness of your hotel brand. Many hotels have started selling their hotel branded must-haves either at the reception and some taking it even further with their own web shop. We believe this is the perfect way to create true brand ambassadors of your hotel brand. The result; loyal returning guests & new prospective guests through the many touch points in the home environment of the consumer.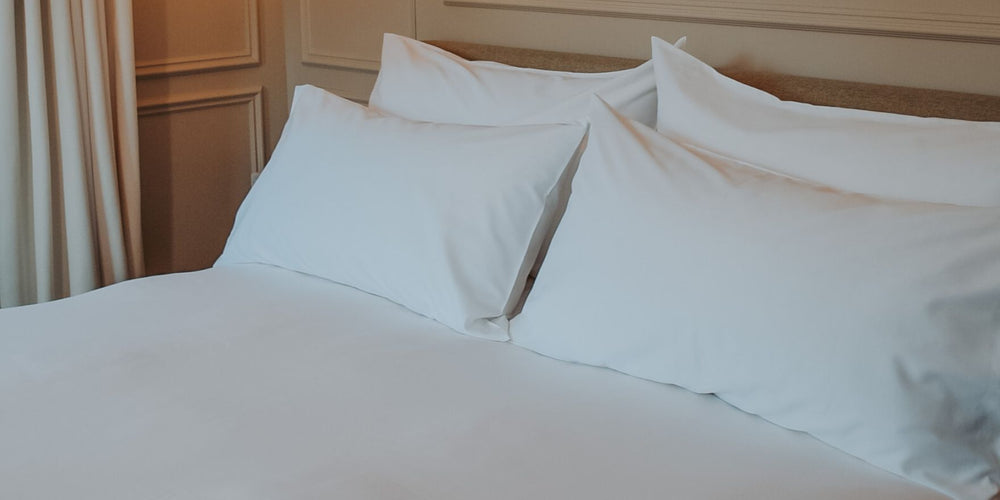 Product development
If your bedding & bath products are already produced by DOUXE we can easily develop bespoke packaging and create a full-fledged luxury home collection for your hotel. But, we can also create the program with your existing products. We will carefully determine the quality of your bedding, towels and bath accessories and produce a similar product or improved product that is consumer use friendly it in our factories under your hotel label. We take care of the entire process, keeping you hassle free.
Full-service
The full-service retail program entails DOUXE Hotel Luxury taking the complete process out of your hands. From the moment you direct your guests to the dedicated hotel brand page on the DOUXE web shop, we will take care of all communication, order process, shipment and billing. Your valued guests can now conveniently shop your hotel collection for their homes. From duvet cover sets, towels to complete beds, we will make it happen. We have a dedicated team of customer service and warehouse professionals who are trained to service with five-star standards. We go the extra length to satisfy your guests from all over the world.
Marketing
Offering a Hotel Luxury for home collection will open a world of marketing possibilities to build the awareness of your hotel brand. DOUXE will take care of the branding of your packaging and build a shop-in-shop environment on the DOUXE web shop. Directing hotel guests to your product is now made easy. Simply inform guests through your specific hotel marketing tools (i.e. hotel magazines, hotel brochure, flyer, note on bill at check out, etc.) that your hotel products can be purchased for home at douxestore.com/yourhotel and we take over from there. We can help you create the marketing tools needed.
Apart from the organic searches and requests from hotel guests, we will go a step further and boost the brand awareness in the consumer market. Together with you, DOUXE will create a dedicated marketing program engaging consumers through mutual blogs, media and social media. This will offer you the possibility to touch your target group in numerous creative ways. DOUXE Hotel Luxury will cooperate closely together with you to reach the best results.