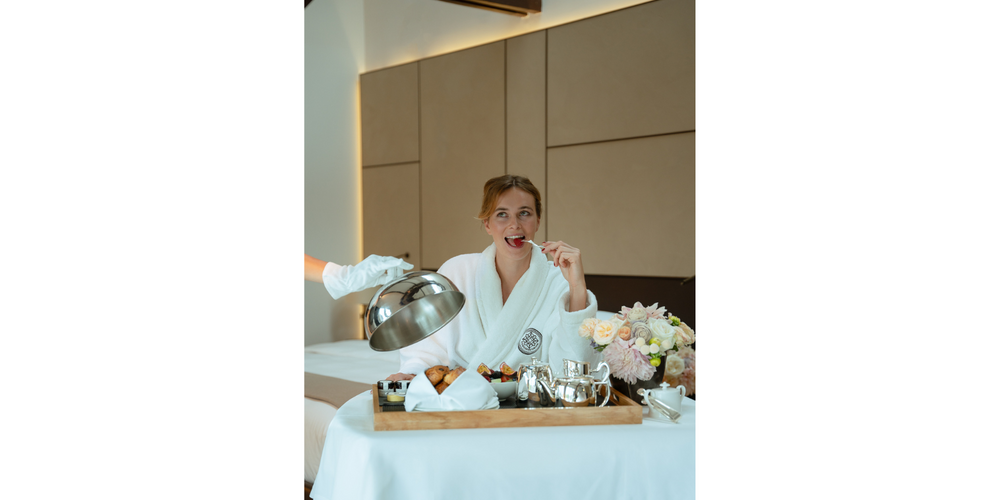 Conservatorium Home Collection
The Conservatorium Hotel and DOUXE Hotel Luxury have partnered to introduce an exclusive home collection. You can now bring the luxury of Conservatorium Hotel's bedding, bed linen and bath linen to your own home.
Replicate the luxurious sleep experience of the Conservatorium Hotel right in your own home. The collection includes a sumptuous duvet with a blend of 90% down and 10% feathers, the ultimate mattress topper—a featherbed, kingsize hotel pillows and crispy white bed linens made from 100% Egyptian cotton. Additionally, you can enhance your bathroom with the iconic hotel towels, offered in sizes 100x150 cm and 70x140 cm, along with a bathrobe featuring the iconic Conservatorium Hotel embroidery.
Perfect Harmony: DOUXE Hotel Luxury and Conservatorium Hotel
DOUXE Hotel Luxury and the Conservatorium Hotel Amsterdam complement each other perfectly, both offering a luxury experience and a commitment to provide exceptional service. At DOUXE Hotel Luxury, our mission is to deliver genuine five-star hotel quality to homes and ensure a five-star service experience at every step of the customer journey.